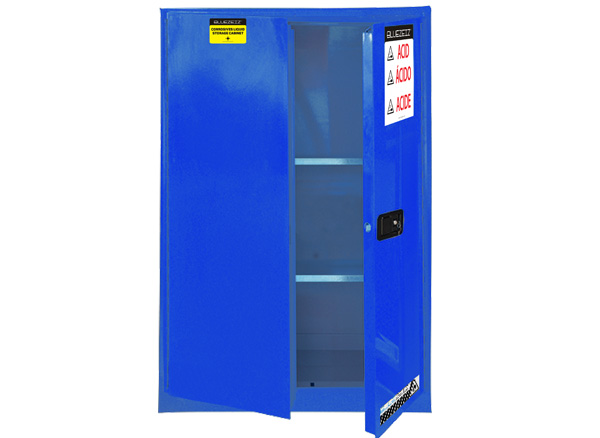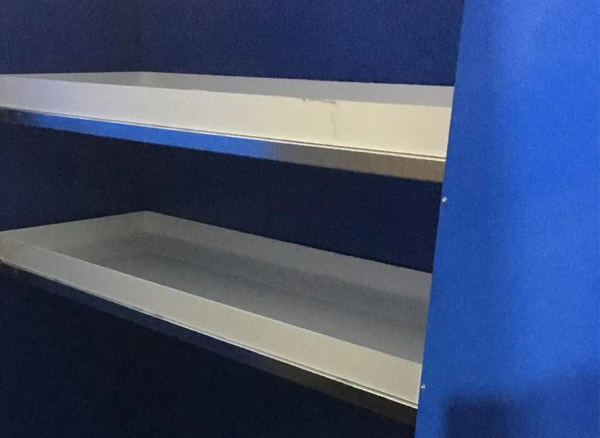 Image

Corrosive/Acid storage cabinet, 45Gal/170L
Code: BlueCC-45G
45Gal/170Liters, Manual door
| | |
| --- | --- |
| Model | BlueCC-45G |
| Material specifications | 18-Gauge CR Steel |
| Capacity/Liters | 45/170 |
| Door stype | Double door, manual |
| Number of shelves | 2 |
| Adjustable shelves/Capacity (kg) | Yes/100 |
| Dimension, exterior (H*W*D/mm) | 1650*1090*460 |
| OSHA compliance | Yes |
| Complies with NFPA CODE 30 | Yes |
Acids and Corrosives Safety Cabinet are constructed of sturdy 18-gauge (1-mm) thick double-wall, welded steel with 1-1/2" (38-mm) of insulating air space for fire resistance and chemical corrosive resistance.
Three point inter-active locking system, easy open-close 180 degree cabinet door with double keys.
Spill control sill of 5 cm height prevent maximum leak control on accidental spill.
Professional and standard warning label of high visibility
Double vents with flame arrestor set on the cabinet
Unique spill control and leakage shelves can be easily adjusted between up-down hooking supporter
Inside of cabinet is sprayed with permanent and lead-free paints
Stringent compliance with OSHA regulation - cabinet is earthed with static ground connection, easily making earth leading possible
Strongly advised to adopt cabinets conforming to NFPA 30 or UFC 79 regulation. In chapter 4.3 of NFPA 2000 version, the design, construction and volume required was cleared stated. Apart from the requirement of fireproof test, NFPA further stipulated the construction requirement of special fireproof cabinet
Related Items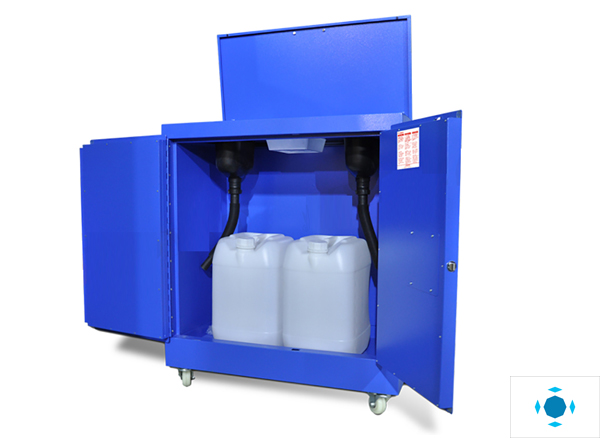 Code: BlueWLC-860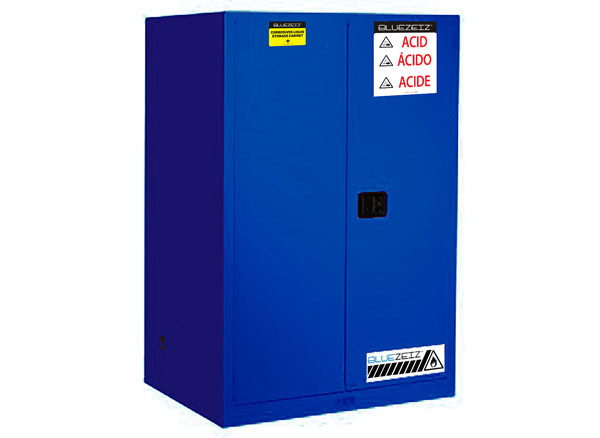 60Gal/227Liters, Manual door
Code: BlueCC-60G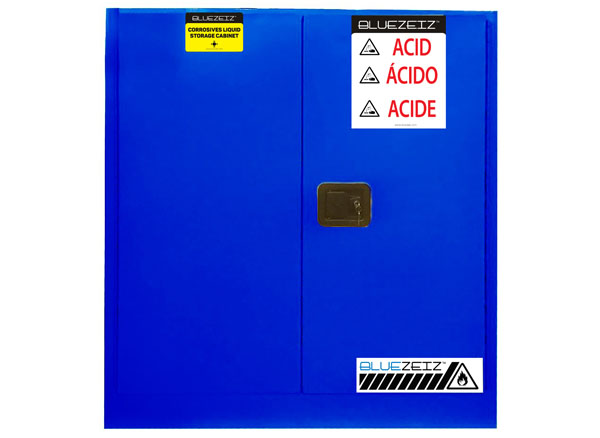 30Gal/114Liters, Manual door
Code: BlueCC-30G