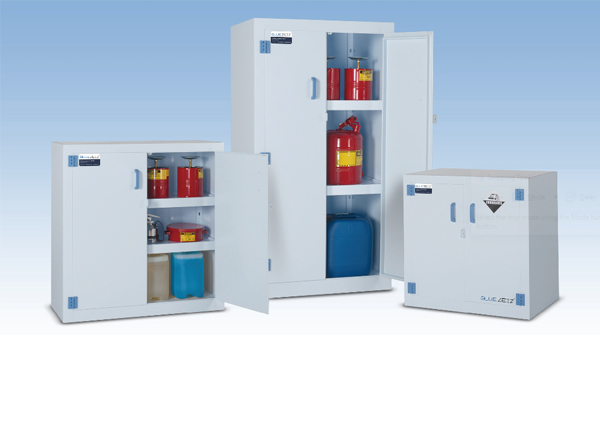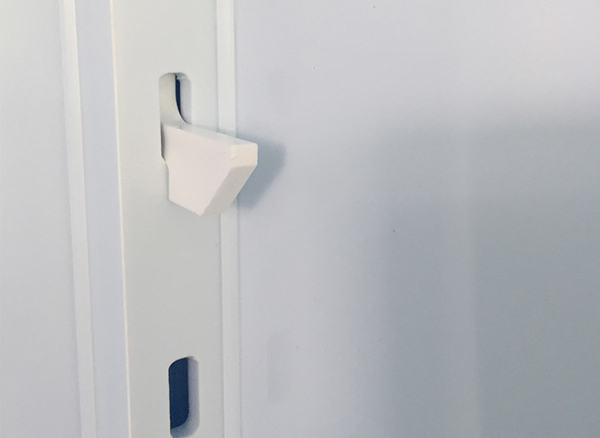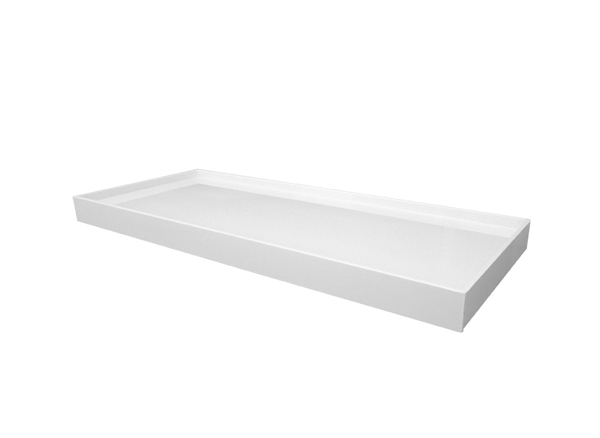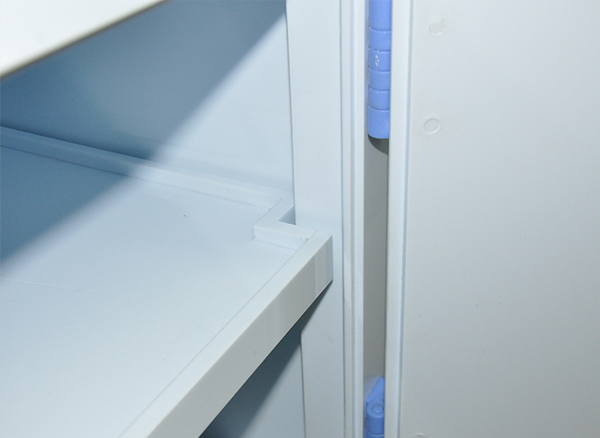 Image

PP Chemical Storage Cabinet, Solid door, 30Gal/114L
Code: BluePPC-30G
1120x1090x460 mm
Dimension (HxWxD/mm): 1120x1090x460
Capacity (Gal/L): 30/114
Shelves: 2
Loading capacity of shelve: 40 kg
Door style: double door
All models come with original polyprolene board seamless welding construction, adjustable shelves, robust anticorrosive hinges, secure doors and leveling feet.
Polypropylene trays attached to cabinets shelves resist aggressive chemicals, retaining containers, holders and leaked liquid etc..
High visible "CORROSIVE" label is put on the cabinet door surface. Extra safety lock (lock-out) of engineering plastic materials is adopted to keep cabinets securely locked.
Related Items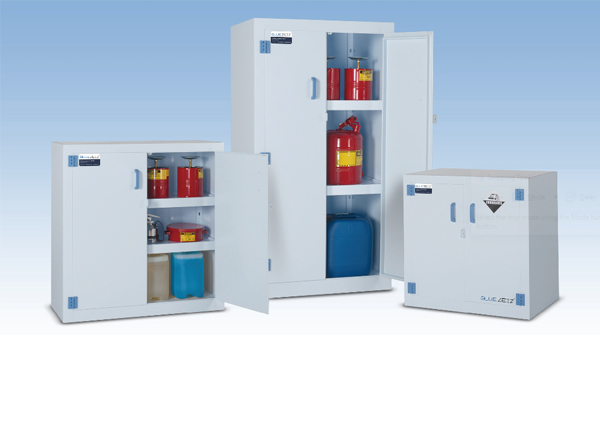 1650x1090x460 mm
Code: BluePPC-45G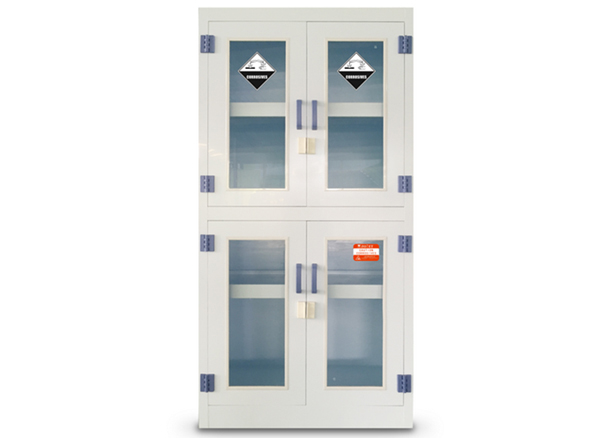 1800x900x450 mm
Code: BluePPC-45G4T