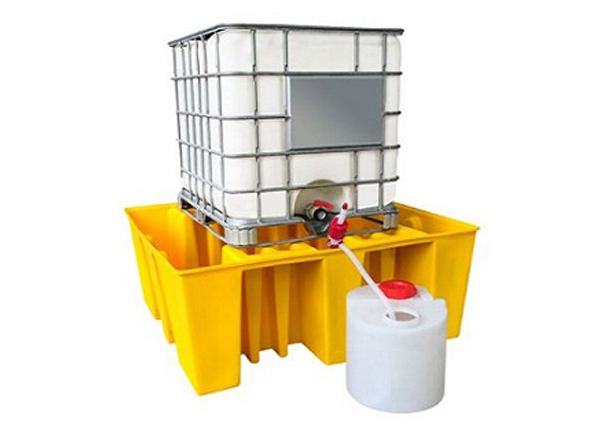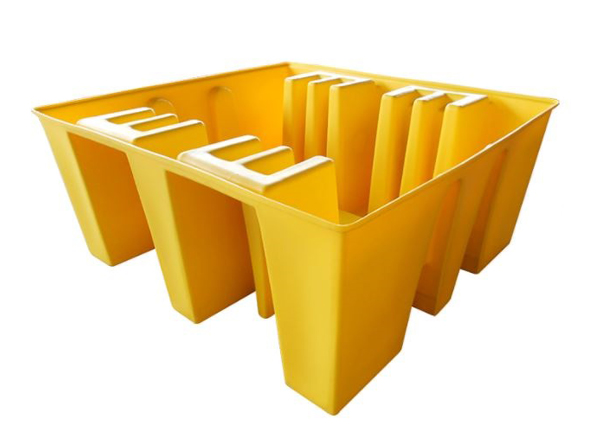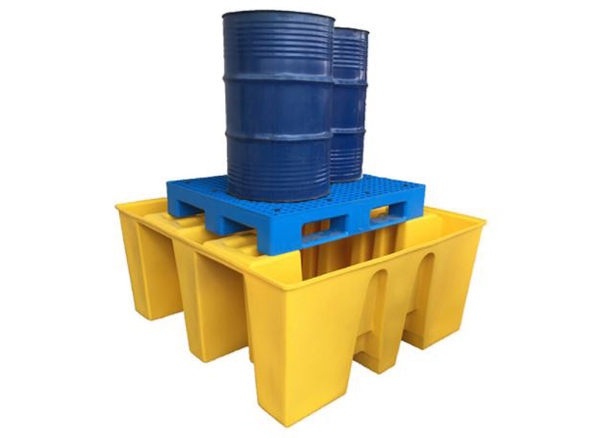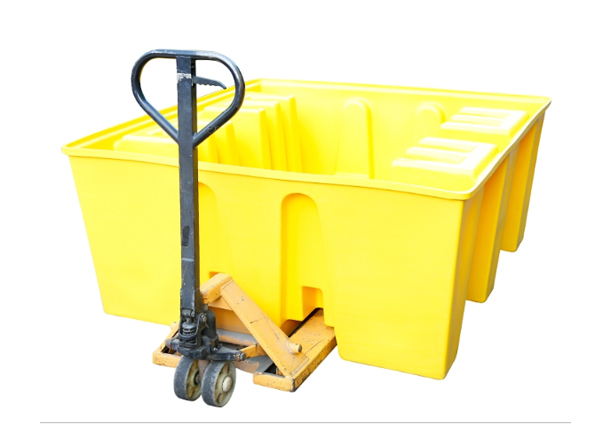 Image

IBC Spill Containment Pallet without rack
Code: BlueIBC-1000V2
1650x1550x715mm
| | |
| --- | --- |
| Model | BlueIBC-1000V2 |
| Color | Yellow |
| Material Specifications | HDPE |
| Dimensions, Exterior (WxDxH)/mm | 1650x1550x715 |
| Sump Capacity (Gal/Liters) | 291/1100 |
| Drain valve | No |
| SPCC Compliance | Yes |
| EPA Compliance | Yes |
| Weigh (kg/lb) | 65/143 |
| Load capacity (kg/lb) | 1500/3300 |
• Made of stronger modified plastics.
• Integral supporting upstands without grid and drain .
• Suitable for storage most 1000 litres IBC footprint or 1200x1100mm pallet of drums or containers.
• Dual ends forklift pockets are compatible with most forklifts and pallet trucks.
• Easy to move when not loaded (this is the safest mode of transport).
• Nestable design to minimal the space for storage and shipment
• Highly visible and resistant to wide range of industrial liquids.
• Rugged construction takes industry leading load capacities.
• Individual units are nestable for efficient storage and transport.
Related Items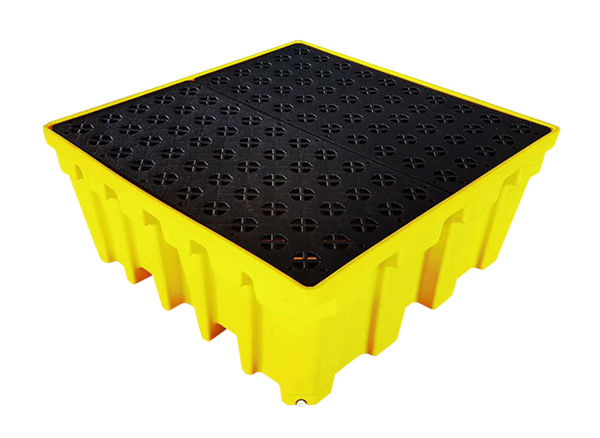 1600x1580x700mm
Code: BlueIBC-1000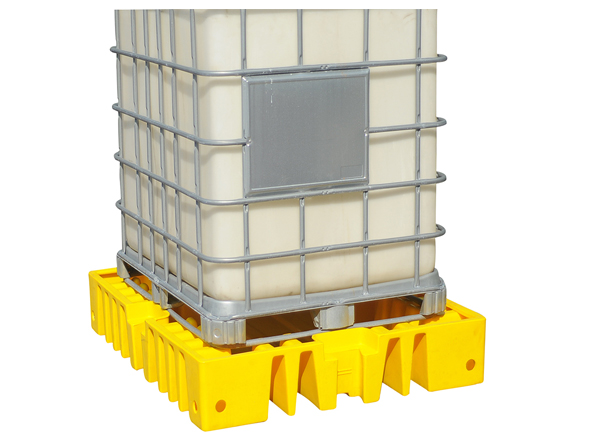 1400x1170x240mm, 66Gal/250Liters
Code: BlueIBC-LP1