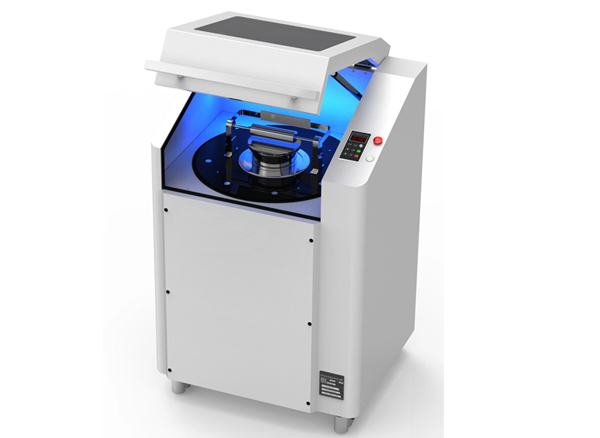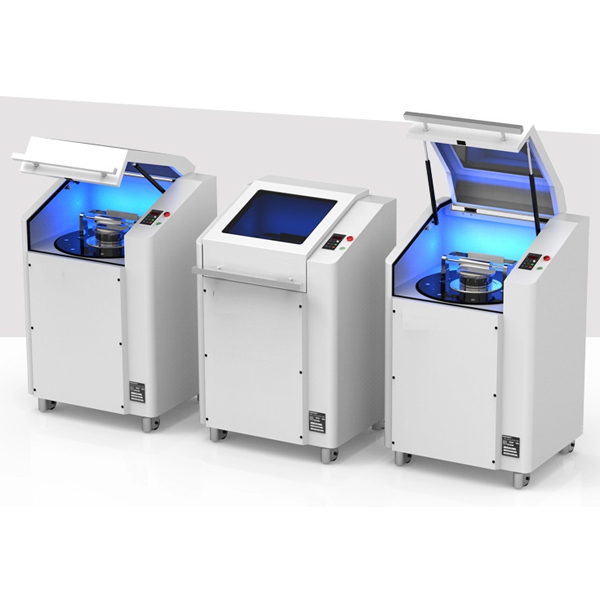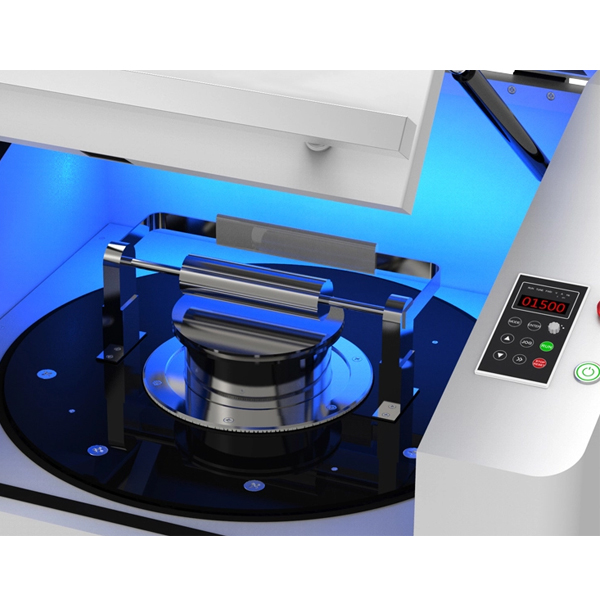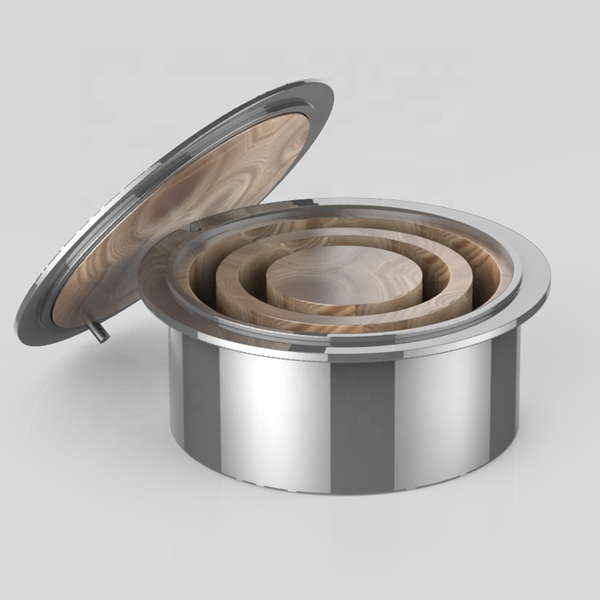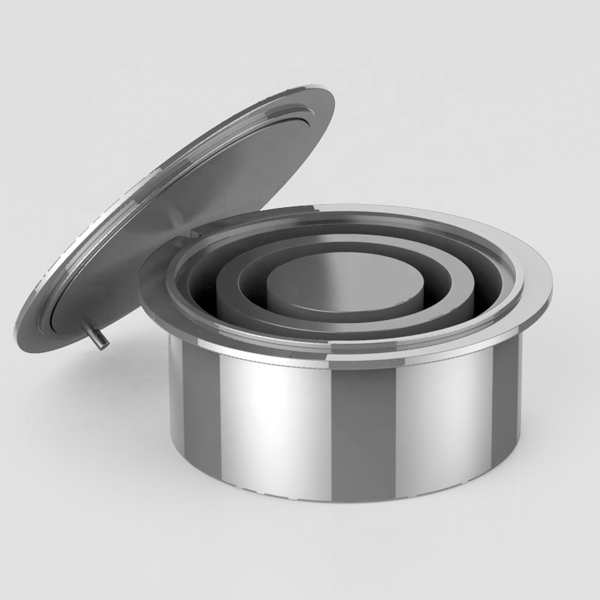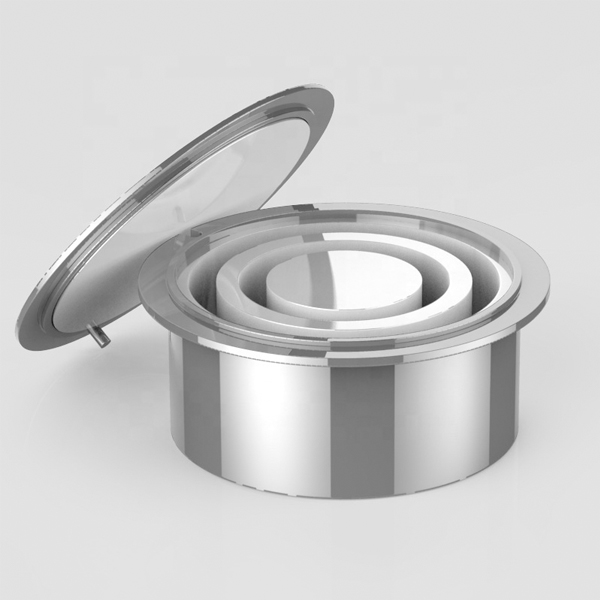 Image

High Performance Lab Vibratory Disc Mill, 500ml
Code: BlueF-VD600
| | |
| --- | --- |
| Technical Data | |
| Model: | BlueF-VD600 |
| Cat No: | F-VD600 |
| Size reduction principle: | Pressure, friction |
| Applications: | Size reduction, mixing, triturating |
| Feed material: | Medium-hard, hard, brittle, fibrous |
| Max. feed size (depends on material): | <15mm |
| Final fineness (depends on material): | <20 µm |
| Max. sample quantity: | 15~500ml depending on size of grinding set |
| Motor speed: | 600~1500rpm |
| Material of grinding tools: | SS304/agate/zirconia/tungsten carbide |
| Grinding jar sizes: | 100ml/250ml/500ml |
| Drive: | 3-phase asynchronous motor with frequency converter |
| Electric details: | 220VAC, 50/60Hz, 0.6KW |
| Power connection: | 1-phase |
| Protection code: | IP40 |
| Net weight: | 228kg |
| Dimensions (WxDxH): | 780*700*1220mm |
Overview
The Bluezeiz Vibratory Disc Mill is suitable for the extremely quick, loss-free and reproducible grinding of medium-hard, brittle and fibrous materials to analytical fineness. The instrument runs steadily and smoothly, even with heavy grinding sets. With its robust design, the Vibratory Disc Mill has proven to be ideal for use in the building materials sector (cement), in geology, mineralogy, metallurgy and in power plants. Due to the high end fineness and speed the Mill is the perfect mill when it comes to preparing samples for spectral analysis.
Now with increased grinding power and a completely new drive concept, even safer and easier to tension the grinding set, especially quiet, simple to operate and quick to clean.
The Vibratory Disc Mill comminutes by impact and friction. The grinding set is firmly attached to the vibration plate with a quick-action lever. The plate with the grinding set is subjected to circular horizontal vibrations.
The centrifugal force acting on the grinding rings in the dish results in extreme pressure, impact and frictional forces acting on the sample, producing analytical fineness in 1-3 minutes. The circular vibrations are produced by a frequency controlled 1.5 KW 3-phase motor.
Application
· Geology and Mineralogy
· Ceramics
· Chemistry
· Metallurgy
· Material Technology
· Sample Preparation For Analysis
Features
· Extra-fast grinding with up to 1500 rpm
· Extremely short grinding time
· Precise adjustment of rotational speed, grinding time and pause periods
· Programming and storage of grinding cycles
· Wide range of materials for contamination free grinding
· Noise-insulated grinding chamber
· Quick-action grinding set clamping device for convenient and safe tightening safety interlock
· Ergonomically optimized working position
· No sample loss thanks to optimum o-ring seal
Related Items