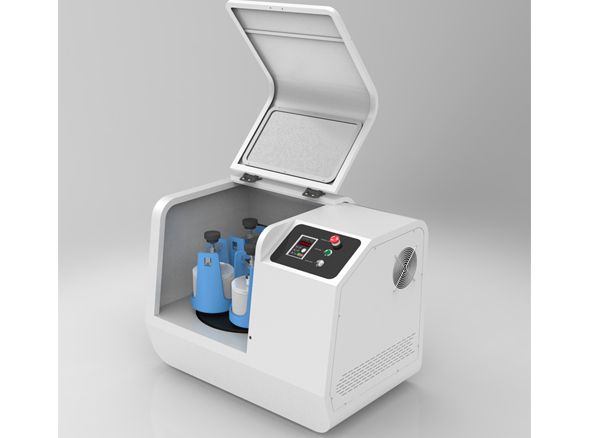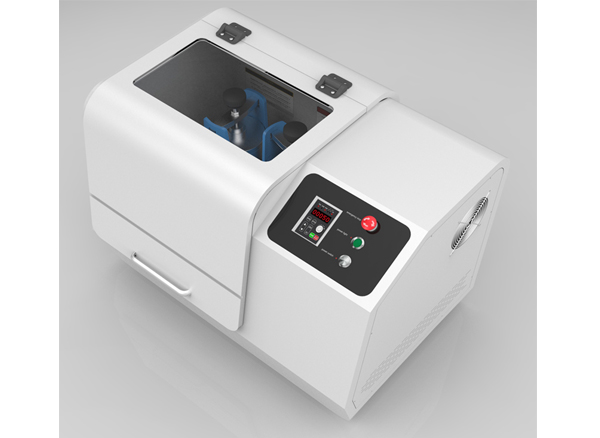 Image

4L Laboratory Vertical Planetary Ball Mill
Code: BlueF-P4000
Technical Data

Model:

BlueF-P4000

Cat No:

F-P4000

Working principle:

Impact, friction force

Applications:

Pulverizing, mixing, homogenizing, colloidal milling,

mechanical alloying

Feed material:

Soft, hard, brittle, fibrous - dry or wet

Max. feed size

(depends on material):

10mm

Final fineness

(depends on material):

<100nm

Max. sample quantity:

1800ml

Rotational speed (main disk):

400r/min

Rotational speed (jars):

800r/min

Transmission ratio (disk / jars):

1:2

Grinding modes:

16 modes programmable

Grinding tools:

Grinding jars and grinding balls

Materials of the grinding jars:

SS304, SS316, nylon, PTFE, agate, zirconia, alumina, PU, WC

Number of grinding stations:

4 or 2

Ball mill type:

Vertical

Compatible grinding jars:

250ml/500ml/1000ml

Materials of milling balls:

SS, agate, zirconia, alumina, nylon, PTFE

Grinding ball diameter:

3/5/10/15/20mm

Compatibal ball weight

400-2000g

Grinding process:

Dry/wet grinding

Vacuum grinding:

Yes

Electrical details:

110/220 VAC, 50/60 Hz, 750 W

Plug types:

GB/EU/US/UK standard

Net weight:

106kg

Dimensions (W x D x H):

720*500*500mm

Noise level:

50dB

IP rank:

IP30
Overview
Planetary Ball Mills are used wherever the highest degree of fineness is required.
Apart from the classical mixing and size reduction processes, the mills also meet all the technical
requirements for colloidal grinding and have the energy input necessary for mechanical alloying processes. The extremely high centrifugal forces of planetary ball mills result in very high pulverization energy and therefore short grinding times.
Application
· Geology and Mineralogy
· Ceramics
· Chemistry
· Biology
· Pharmaceuticals
· Metallurgy
· Material Technology
· Sample Preparation For Analysis
Features
· Elegant design, easy to operate
· Ideal for wet or dry grinding application
· Automatic and programmable control with LED display
· Multiple grinding modes to choose
· High uniformity and excellent repeatability
· Fast rotational speed, high efficiency and fine granularity
· Digital display of the actual rotational speed of the grinding jar
· Four samples with different sizes and materials in one experiment
· Programmable interval and pause times and grinding sequences
· Stepless speed regulation, reversing function
· Smaller grinding jars also possible with an adapter
· Gear-drive offers an effective solution to problems caused by belt driving
· Grinding chamber with forced air ventilation