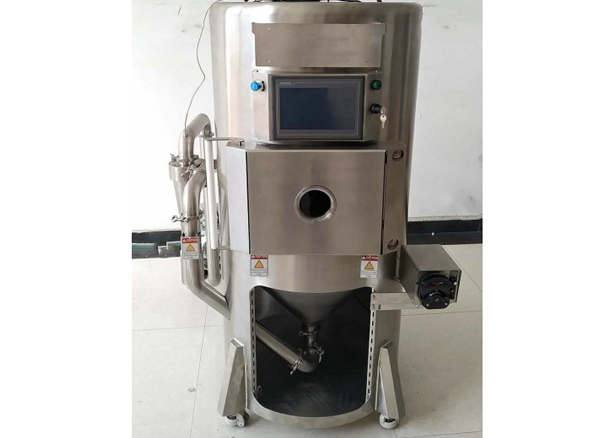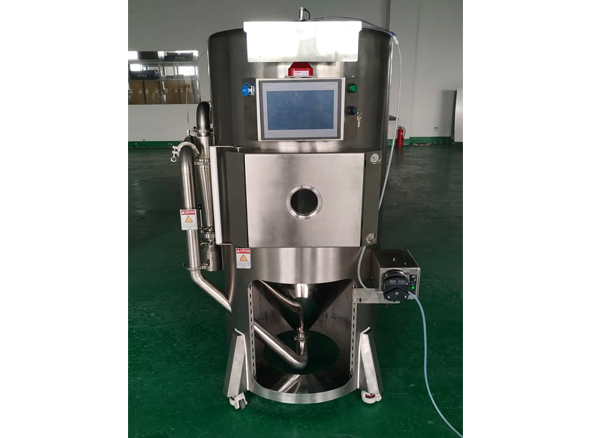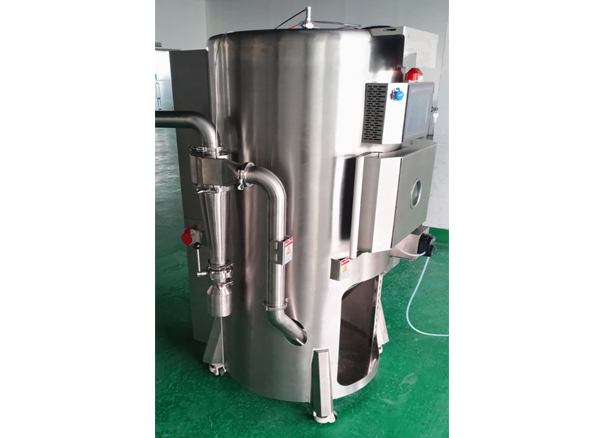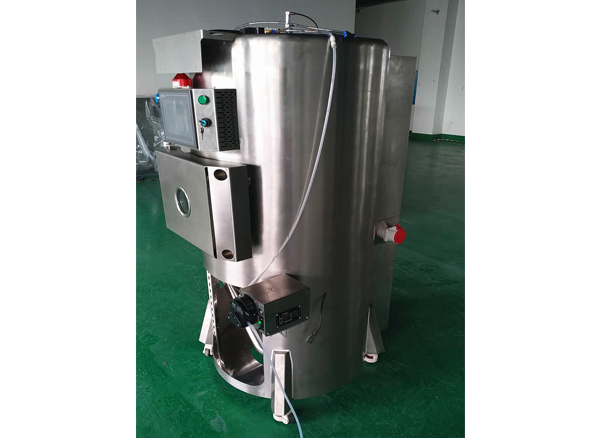 Image

3000ml/h Spray Dryer
Code: PSD-3
Feed-rate: 3000ml/h

Evaporation: 3.5L

Inlet air temperature: ~300℃

Material: Bright SUS 304, 2mm thickness

Outlet temperature: 150℃

Dry air flowrate: 210m3/h

Blower power: 2.2 Kw/220V

Inlet and outlet air temperature monitoring: PID control

Average drying time: 0~1 s

Controller: 10" LCD touch screen

Air compressor: 0.8kw, 30L, oil-free

Nozzle size: 0.5mm/0.75mm/1.0mm

Convertor: 7.5 Kw

Insulation: Glass fiber

Power: 380V, 50HZ, 3phase, 12 Kw

Dimension (WxDxH/mm): 1200*1200*1700

Weight: 200kg
3L lab spray dryer is mainly used for powder prodcution in lab.It is widely used in college,research institute and food or medicine field.
The dryer suits all kind of solutions like emulsion and suspension.It also suits to thermal sensitive materials such as biologicals,biopesticide and enzymes.Activity of the material won't get affected when drying.
Features:
1) Integrated design, compact struture, no external electric cabinet
2) 3 stages heating device, which is close to the hot air inlet, giving a high heating efficiency.
3) The dryer is equipped with inlet air filter to ensure the entering air clean; double pole spiral type hot air distributor is deisgned on top of the drying chamber, making the hot air in a uniform spriral flow so that material can be dried more completely.
4) BT100 peristaltic pump is adopted to ensure the feeding uniform.
5) The cyclone is design in a volute shape, due to which the recovery can be 20% higher than common type cyclone. The cyclone is dismountable, which is convenient to clean the machine.
6) A butterfly valve is design at the product receiving bottle, so that product can be collected during the drying process.
7) The material of the spray dryer is of quality SUS304 food grade stainless steel
8) The machine is of intellectual control, PID real-time temperature control, 10" touch screen.
9) Door: the machine is of quick-open door, and it can be opened or closed within 1 second. There is no need to fix with screw